To launch the 'One Shot Movie Competition' we created a set of limited edition posters.

Screen-printed on 100% recycled paper, each poster emphasised the filming challenge the competition demands by depicting a famous one-shot movie scene skilfully drawn in a single one line 'take'.

Can you guess the films these famous one-shot scenes are from?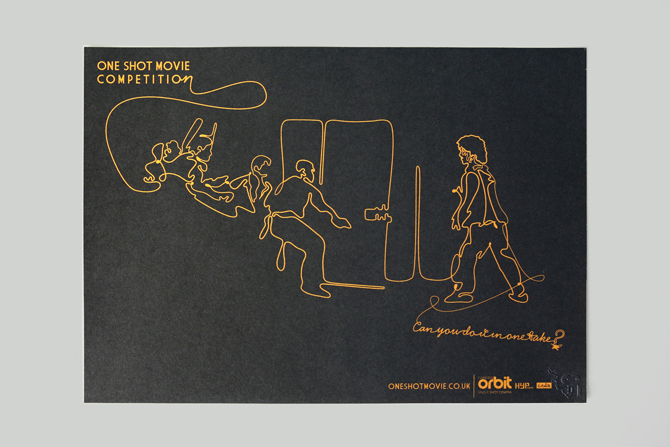 Illustrators: Pansy Aung & Senan Lee, Screen Printer: Sonsole Studio